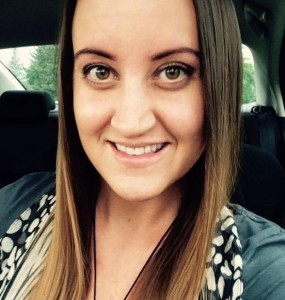 By Grant Fleming
Stratford, Ontario – A pioneer in Canadian hockey says women who want to take a leadership role in men's hockey should "go for it."
Karen Phibbs is a director with Hockey Canada, the national governing body for the sport. She is the first woman to hold a senior position in the organization's 100 year history.
Phibbs continues to be the only woman on the board. She credits her success to "lots of preparation for the role, knowledge of hockey, credibility and integrity."
Phibbs made her comments in response to a report that Jasmine Clark, a sexual assault counsellor for a women's shelter in southwestern Ontario, is interested in taking a leadership role with a junior team beset by a rape scandal.
Last February, Clark was called in to lead a sexual consent workshop for the Stratford Cullitons after one of its players, Mitchell Vandergunst, was sentenced to jail time for raping a woman. Vandergunst, an assistant captain for the team, continued to play for four months after he was found guilty. He was kicked off the Cullitons, but only after the victim's father complained to the media. The team's coach resigned the same week Vandergunst was expelled. Cullitons officials said he knew about Vandergunst's sex crimes but failed to do anything.
Clark, a hockey player herself, has expressed interest in serving as a director or advisor for the Cullitons. In an email this week, she said talks with the team's president, Dan Mathieson, are underway but "those details aren't sorted out [and] if there is any opportunity to sit on the board in the future, I would definitely express my interest in that."
Clark's work to educate the Cullitons about sexual assault may be paying off. She revealed that the team's board and staff have agreed to attend a full-day workshop on sexual assault this August.
Phibbs said having a woman on a hockey board should be based on merit. She recalled an issue that came up at Hockey Canada a few years ago when senior leaders talked about having a position designated specifically for a female.
"It came to a vote," Phibbs said. "I voted it down because I felt that if you create a position where the person has to be female, that person becomes a token.
"No matter how qualified that person is, they'll always be known as, 'well, we had to have that person on the board.'"
Phibbs said having women such as Clark on the board for a junior hockey team may be a positive step, but there are plenty of evolved men out there.
"Women's voices, when it comes to issues of sexual misconduct, should be heard," Phibbs said. "But there are an awful lot of men out there who would step up right away with any sexual misconduct and [report it]."
Mathieson told reporters last winter that neither he nor any of his 24 board members knew they had a convicted rapist in their midst. Lorraine Smith is the sole female director for the Cullitons. She declined to comment on the rape scandal, explaining that Mathieson told her not to talk.
Phibbs said she couldn't discuss specifics related to the Cullitons rape scandal, including whether or not her organization is even investigating it, explaining, "I only know what I've read in the papers." She said her colleague, Glen McCurdie, handles such matters. When contacted, he refused to discuss the Vandergunst matter. His counterpart at the Ontario Hockey Association, Scott Farley, would not talk, either.
As for the Cullitons, Mathieson vowed to find out how Vandergunst managed to keep playing without anyone other than the coach knowing he was a convicted sex offender. But more than four months after he assured supporters he would investigate the scandal, the team president has remained silent.
Mathieson and his board will hold the team's annual general meeting on Wednesday, June 24th, at the Kiwanis Community Centre in downtown Stratford. It's unclear if he'll update supporters on the Vandergunst scandal, or if he'll announce a role for Clark.