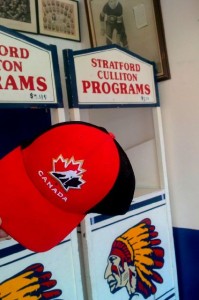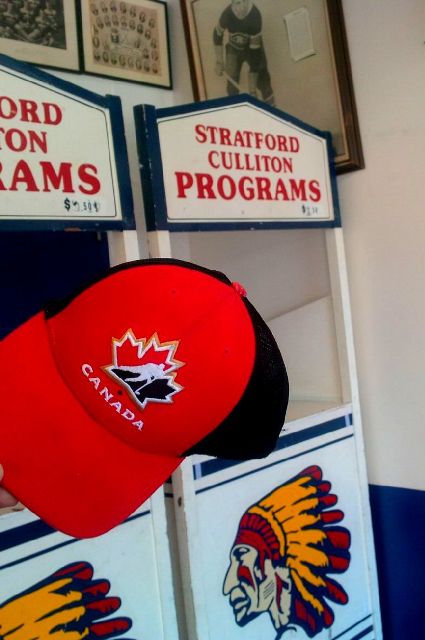 By Grant Fleming
STRATFORD, ONTARIO — The top executive for a junior hockey club remains tight-lipped about an investigation he promised more than four months ago to find out how a convicted sex offender was free to keep playing hockey. His counterparts with the organization in charge of enforcing regulations for Canadian hockey aren't talking, either.
Dan Mathieson, the president of the Stratford Cullitons, told reporters last February that he would get to the bottom of the scandal that has "put a black cloud" over his team.
The Cullitons team, a storied franchise in Ontario junior hockey, suffered damage to its reputation after its assistant captain, Mitchell Vandergunst, was found guilty in October 2014 on two counts of sexually assaulting a young woman. The judge described his offences as "predatory."
The seriousness of Vandergunst's crimes didn't seem to register with Cullitons officials. Just hours after he was convicted, the 20-year-old-man was allowed to lace up his skates for a league game. He went on to play for another four months. He was finally dismissed from the Cullitons on February 5th of this year, the day after he was sentenced to a year in jail. He's out on bail while he awaits his appeal hearing.
Months after the scandal broke, Cullitons supporters still haven't heard any news about the investigation into how Vandergunst's crimes managed to go undetected by the club's bosses. Despite repeated interview requests, Mathieson refuses to comment on the matter. He has instructed the club's 40 board members and staff to keep quiet, too.
Mathieson is also the mayor of Stratford.
Before he stopped talking about the Cullitons scandal, Mathieson told reporters that he didn't know about Vandergunst's sex crimes. He said he learned about Vandergunst only after a local journalist phoned him, in late January, with news that the father of the victim had called several newspapers to complain that Vandergunst was still on the team.
At the February news conference, Mathieson announced that the team's lawyer and a Stratford police officer would lead the probe in order to find out if anyone else connected to the team knew about Vandergunst's rape conviction but failed to report it. Mathieson assured the team's supporters that the sport's governing body, Hockey Canada, would join the investigation.
It's uncertain how committed Hockey Canada is to investigating the Cullitons. When contacted late last week, a spokesperson refused to answer questions, including whether or not his organization is even looking into the scandal.
But it appears that Hockey Canada has made at least a few phone calls to Stratford. A source with ties to the Cullitons says an official with the governing body has contacted a number of players in recent weeks, but that the purpose of the calls wasn't clear. The source couldn't say if Hockey Canada has been in touch with Mathieson and his fellow board members to ask them questions.
According to Mathieson, one official who did know about Vandergunst was the team's head coach, Phil Westman. Mathieson said Westman admitted to talking to Vandergunst about his sexual assault crimes shortly after the player was convicted. Westman was forced to resign the same week Vandergunst was banished from the team.
Mathieson offered a perplexing explanation for why Westman didn't tell anyone about the convicted sex offender, saying the coach was confused about a publication ban that protected the victim's identity. During a brief interview in March, the deposed coach seemed to suggest that he got a raw deal.
The Cullitons hold their annual general meeting on June 24th. Mathieson and the board's secretary, Roger Moorehead, won't release information about their meetings, including agendas, minutes and financial statements.