By Grant Fleming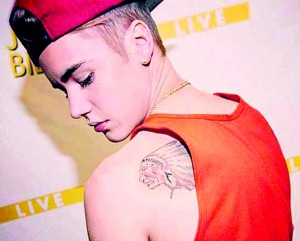 The Stratford Cullitons held a meeting Wednesday night. They revealed the results of an investigation to find out why a man was allowed to play for the team after he'd been convicted of sexually asaulting a woman. Suffice it to say, their report was much ado about…you know.
Check this out, and then come on back here.
Key message #1
"The report found exactly what we said."
(Dan Mathieson, president of the Stratford Cullitons/mayor of Stratford/former car salesman.)
That's right, the report wrote itself. The way the best tales write themselves.
To repeat, the report found exactly what we said. We told the report to scour the house and shake the trees. We invited Eagle Investigations to tag along. They're a friendly bunch of ex-OPP cops. Big hockey fans, too. They didn't get in our way.
We told the report, don't report back until you find exactly nothing. Took nearly five months to find nothing.
What's that? The guy who's in charge of our league — my buddy, Scott Farley — announced that he was satisfied with my investigation? And he said it more than four months ago?
Shhh.
Key message #2
"There were a small number of players that were aware but didn't say anything out of friendship." (Mathieson again, now flustered.)
Aware of what, you ask? You're going to make me say it? Well…um…that…ah… their winger was a convicted rapist.
Yup, they remained pals with him. True, some still think of him as a truly great person (hey, he could win his appeal).
Yes, yes, they even showed up at the rapist's sentencing last February sporting team jackets that feature a red-face Aboriginal warrior logo. No, they didn't do the Tomahawk Chop.
What did the report learn when it questioned the 23 men and one woman who serve on the board? Not a lot. Okay, nothing.
What does the report say about the 15 or so staff members for the Cullitons? Hang on, lemme skim through. Found it right here on page three. Wait, no, that's a letter from one of my fans.
What about the burly OPP officer who's listed as a team trainer for the Cullitons? You're asking if he knows any of the ex-OPP-turned-private-dicks at Eagle Investigations? OUTRAGEOUS QUESTION. SCANDALOUS.
Um, maybe?
Key message #3
"I can't stress enough that even the victim today still remains a victim." (Mathieson again, now shamelessly repeating what the victim read in court the day the rapist was sentenced to a year in jail. Except that she was articulate.)
Yeah, I know, the victim and her parents probably don't give a damn what I think. They probably don't believe me, either.
I was going for sincerity. Did I botch it?